Confronting ideas with data
In this section, we explore the very current controversy about the nature of the scaling relationship between body size and metabolism. In one corner, we have a group that has offered a rather complicated explanation about why there is a 3/4 power relationship. In the other corner, we have a group that says you still can't rule out the 2/3 power relationship.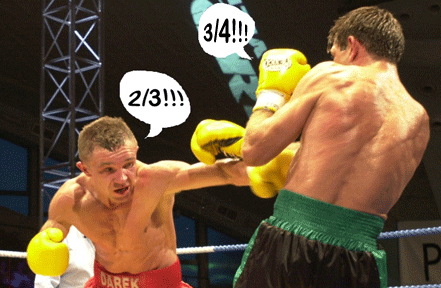 Warning: there are no answers at the end of this section - because this controversy is still an active one (and probably will be for a long time). However, its impossible to even begin to understand the controversy without understanding the math behind it all. So we hope that you come away from this module with that basic understanding.
Copyright University of Maryland, 2007
You may link to this site for educational purposes.
Please do not copy without permission
requests/questions/feedback email: mathbench@umd.edu