The versatile tube
Many biological structures involve tubes, so that's one shape you want to be able to identify in its various guises. Can you determine what the slice should look like?

Right answers turn blue, wrong answers turn red and get corrected.
Can you find the blood vessel below?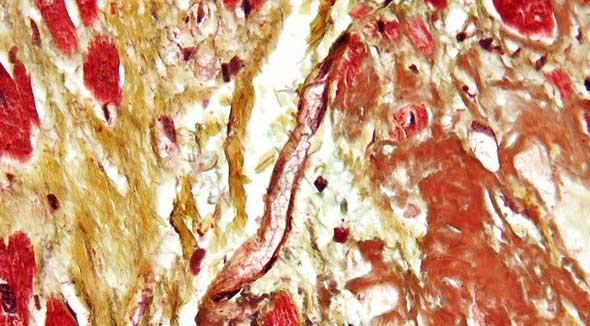 Copyright University of Maryland, 2007
You may link to this site for educational purposes.
Please do not copy without permission
requests/questions/feedback email: mathbench@umd.edu