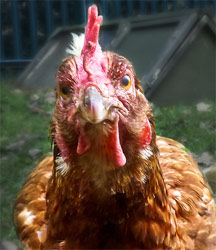 Deep Throat: You'll have to figure that on your own.
Bob Woodward: Look, I'm tired of your chicken sh** games! I don't want hints! I need to know what you know!
Deep Throat: [reluctantly] ... the money... everything. ... It leads everywhere. Get out your notebook. There's more. I think your lives are in danger.