Evolution and immunity
The screens above contained a made-up example of evolution. The point is to show you that evolution is an inevitable process that will happen anytime members of a species differ, and they can pass their differences on to their offspring, and the differences allow some to survive better than others.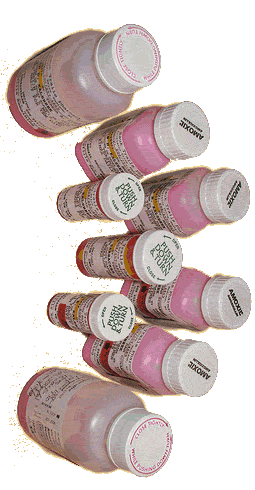 Evolution in 3 generations would be very fast, but there are many examples of evolution that take only a few years or decades. For example:
HIV, the virus that causes AIDS, evolved from a similar primate virus less than 100 years ago.
Other "new" diseases include West Nile, SARS, and Swine Flu.
Penicillin was first invented in the 1940's. Initially, resistant forms of common bacteria were unknown, but within 10 years they were common in hospitals.
Numerous other antibiotic drugs have been produced since penicillin, and in 2008, we began to see bacteria (MRSA) that are resistant to most or all known antibiotics.
Neverthesless most evolution takes a much longer time (millions of years), for example:
Evolution of color vision
Changes in sizes of body parts, such as giraffes' necks or elephants' trunks
What's interesting is that all my examples of fast evolution involve the immune system – basically, the part of your physiology that keeps you (or a zucchini hopper, or a bacteria) from getting sick.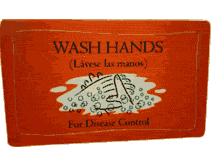 So new diseases happen all the time, but our immune systems can evolve to deal with them. Likewise, we humans create new pesticides all the time, but the pests have immune systems that evolve to block pesticides. And we create new antibiotics, which bacteria can evolve to block.
Copyright University of Maryland, 2007
You may link to this site for educational purposes.
Please do not copy without permission
requests/questions/feedback email: mathbench@umd.edu